REMOTE MEASUREMENT OF FUEL IN GENERATORS THROUGH FLEET MANAGEMENT
The customer
COMOLI is a machinery rental company in the province of Malaga with more than 200 machines including lifting platforms, generator sets and various machinery. Remote fuel metering in generator sets has always been a pending challenge.
The challenge of remote fuel metering in generator sets
Our client has more than 200 machines of all kinds among which there are generators of various types, lifting platforms, bulls, etc. Which are rented in different geolocations of the Iberian Peninsula.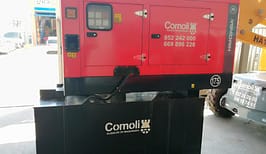 When a generator suffers a breakdown a technician of our client must travel to check the machine, since this is stipulated in the contract, with which the technician sometimes has to make trips of 400 Km and often on weekends. The problem arises when the technician moves at that distance and the breakdown is due to the lack of fuel, since there was no remote fuel measurement in said generator.
The solution
The analog input of our Teltonika FMB920 device has been used, connecting it directly to the variable voltage provided by the fuel sensor already present in the generator.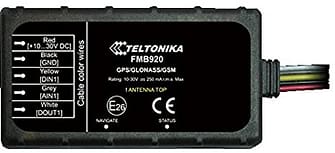 The FMB920 captures the data every four minutes and sends it to our fleet management platform. On the basis of this data, alarms and reports can be generated, as well as the generator can be stopped automatically in case of lack of fuel or any other problem. So by constant measurement Comoli can know at all times the fuel level of each generator and automatically notify your customer by email or SMS when a generator is low on fuel. In this way, breakdowns and unnecessary displacements are avoided, and customer service is improved.
"Jose Manuel (Comoli): Thanks to the remote measurement of fuel in our generators we have improved customer service by reducing response times, the number of incidents and avoid having to send a technician 400 km away on a Saturday for example due to the lack of fuel from a generator."