ELECTRICAL MACHINE BATTERY MONITORING
The batteries of electric machines require maintenance and care that is not always done correctly by the user despite the maintenance advice for them. That is why it is necessary to have a monitoring system for this type of batteries.

The lack of maintenance can shorten its life considerably and generate at the same time many inconveniences and additional costs to the companies that own them due to:
Loading and unloading cycles not completed correctly by the machine user.
Lack of control of the level of distilled water in the elements, which will cause an increase in the temperature of the battery increasing the risk of breakdown and reducing its battery life.
Water fall into the battery chest when replenishing the water in the elements, which will result in corrosion of this in the long term.
These three problems are very common and generate countless calls and visits to rental companies, which find it very difficult to prove that the breakdown has occurred due to a misuse of the battery and therefore bill for the time invested in solving the breakdown.
EXISTING SOLUTIONS ON THE MARKET FOR BATTERY MONITORING FOR ELECTRICAL MACHINES (DO NOT SOLVE THE PROBLEM)
There are solutions on the market to control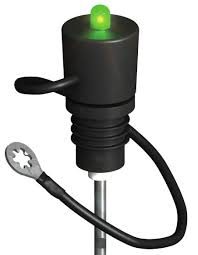 the three problems listed above, but they have several important disadvantages:
The cost of acquisition and assembly is high, usually above 300 Euros / machine.

They only offer information at the local level, which makes it impossible for the rental company to know the real status of the battery remotely or have a history.

The system does not allow remote monitoring of the batteries of electrical machines. By not storing any type of data in the cloud, you can not generate alarms or control the machine if necessary.

These three issues therefore make it unfeasible to implement this system in a fleet of hundreds of machines, first because of the cost and second because they do not provide a definitive solution.
THE BEST SOLUTION, AN INTELLIGENT FLEET MANAGEMENT SYSTEM
When we talk about a fleet of electric machines,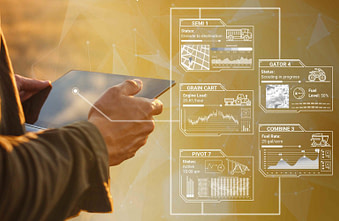 without a doubt the best solution will be based on a intelligent fleet management system that allows us to monitor the batteries of the fleet constantly, that captures objective data on which we can base our decisions and demonstrate when necessary the bad practices in the care of the battery. B'Smart's intelligent fleet management system allows you to monitor your machine's battery in real time knowing:

Charge and discharge cycles

Water level in each element

Water fall to the chest
Through the processing of the objective data collected by the system it is possible to solve all the challenges mentioned above, achieving:
Improving customer service with a quick response based on objective data.

A considerable increase in productivity and a reduction in costs by avoiding unnecessary technical visits and by extending battery life.

Risk mitigation when, for example, the battery drops by 20%