Undoubtedly, fleet management for heavy machinery offers savings through increased equipment productivity, reduced operator errors, and efficient care and maintenance.
1. SAFETY OF HEAVY MACHINERY
Through fleet management for heavy machinery, the location of heavy equipment can be monitored even when it is in remote areas such as mines, construction areas and oil and gas fields.
As a consequence, through fleet management you can locate lost or stolen equipment as well as track equipment that is used outside the allowed hours or in unauthorized areas.

Specific device for theft with dimensions of 42X47X17mm and 3.5 years of battery life.
2. ENGINE ALERTS
Do your operators push the equipment above its limits? The use of heavy equipment beyond the specified limits not only puts the safety of employees at risk, but also increases the wear and tear of the same. As a result, maintenance costs and risks increase. By receiving alerts from the engine and other equipment immediately, you can:
Know what is the use that the equipment is given.

Comply with their obligations of occupational risks.

Train operators.

It will reduce the number of serious equipment breakdowns.
………………………………………………………………………………………………………………………………….
We had a blowout in the oil line and the operator didn't notice, if you run that engine for only 2-3 minutes in a full load environment, it will burn it. In our case, due to intelligent fleet management, we turned what would have been a major breakdown into a minor repair. We probably saved around 12,000 Euros on that incident."
Client based in Spain and high tonnage cranes
………………………………………………………………………………………………………………………………….
3. PREVENTIVE MAINTENANCE
Through fleet management for heavy machinery,
equipment maintenance can be based on precise hours of engine use and automatic service alerts; No more unnecessary maintenance based on recommended programs.
Smart fleet management can also report any mechanical issues that require urgent attention so they can correct them immediately and avoid unnecessary downtime, lost revenue or costly repairs.
Intelligent fleet management solutions offer statistics on employment and equipment location that are vital to help control operation and maintenance costs.
4. INCREASED RETURN ON INVESTMENT
Do your employees have the most commonly used spare parts?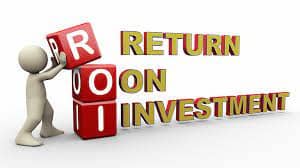 The problem is that they experience increased wear and tear and consequently must be maintained or replaced earlier compared to the rest of the fleet. By accurately tracking employment even when working in remote regions, you make sure to spread wear and tear on each piece of equipment and reduce or defer capital investments until you really need to make them.
5. LOWER FUEL AND OTHER OPERATING COSTS
Ongoing costs can add up, so it's important to save whenever possible to increase profitability. Continuous equipment monitoring and alerts using intelligent fleet management devices can warn you of events such as fuel theft, excessive idling, rough driving and other events that affect operating budgets. It can also help you accurately.
Telematics systems can provide a complete picture of how much it costs to operate the equipment. The ability to aggregate data, even when equipment is operating in remote areas, provides the most complete picture for fleet owners.
Track overtime and make sure you're billed accurately for equipment usage, even when you're working in remote areas.
Remote monitoring solutions offer real-time events and statistics on employment and equipment location that are vital to help control operation and maintenance costs. They are also critical for tracking lost and stolen equipment.